A TOP LEVEL TEAM TEAM WITH GREAT NATIONAL AND INTERNATIONAL EXPERIENCE FOR ALL OUR CUSTOMERS' NEEDS
We are a team of professionals with deep experience in the Swiss wealth management business and in the corporate area, including strategic assessments. We have worked in top leading positions for some of the major players, both in banking and in national and international consulting services.
We work as a team, capitalizing on the complementary and rich experiences of the team members and on our network of professionals.
We want to bring an innovative approach to a mature but changing market, where even the major players may have lost attention to customers' needs. We therefore focus on professionalism, trust and transparency, which are much needed traditional values in present times.
THE WM Focus "core Team", presented below, is supported by other professionals. They are independent from WM Focus for effectiveness and efficiency reasons and work for other service companies, but are indeed ready to join our WM Focus Team when needed. This is very important in order to be able to serve our clients in the best professional and competent way.
More on this in the section about our services.
The cooperation between WM Focus SA and the Juris group of companies based in Zug deserves a separate notice. In fact, this agreement greatly enriches our services and also builds an intercultural bridge between the Italian and german speaking part of Switzerland. This is also underscored by the presence of the founder and CEO of the Juris group of companies, Dr. Graziano Pedroja in the WM Focus' Board.
Mauro Molo
Lawyer and public notary, Chairman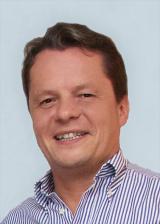 Co-owner of the law firm Molo & Collenberg since 1993.
Expert in commercial, corporate and banking law.
Active as an advisor and promoter in the real estate business.
Lawyer and public notary licence 1989/1990.
Master in law, University of Fribourg, lic. rer. pol.
Graziano Pedroja
Dr. (Ph.D.) UC San Diego & lic.oec.HSG, Vice-Chairman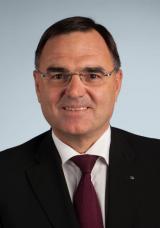 Chairman of the Board and CEO of Juris Treuhand AG, Zug from 1997
From 1995 al 1997 initial set-up and organization of the Swiss premises of F. van Landschot Bankiers (Switzerland) AG, Zurich. Staffing, EDP evaluation and parametrization, negotiation with public authorities (Federal Banking Commission, Stock Exchange, Tax authorities and others). COO, responsible for all back-office activities and reporting.
From 1984 to 1988 Senior Auditor with Arthur Andersen Zurich and Lugano, and later, from 1988 to 1995, Senior Manager with Price Waterhouse / Revisuisse Price Waterhouse, Zurich.
Responsible for audit engagements with banks, brokers and international groups. Special assignments such as due-diligence reviews, internal audits in banks and reorganizations. Expert in accounting issues and consolidated statements according to different standards (US & UK GAAP, EU norms and international accounting standards).
Ph.D. Behavioural Studies with La Jolla University, San Diego & Master (lic.oec.HSG) in economics with emphasis in auditing and trust business with the University of San Gallen (HSG). Recognized as Leading Bank Auditor form the Federal Banking Commission; Certified Public Accountant.
Loris Biaggio
Dr.oec.publ, CEO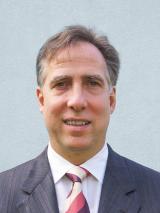 General Manager and Member of the Executive Committee of Banca del Gottardo, Lugano from 1995 to 2001. Responsible for the Resources and Strategy division (round 400 staff). Before that, from 1989 to 1995, manager of many bank-wide projects of business strategy, business process re-engineering and M&A, human resources, management information system; Manager of Controlling, Organisation department.
Initiator and Manager of the Lugano Branch for Liechtensteinische Landesbank (LLB), Zurich from 2005 to 2008, finalized with great success and within the foreseen timeframe. From 2008 to 2011 Manager of the Private Banking and Business Development departments at LLB in Zurich.
Manager and Director with international consulting firms, in the 1980s in Zurich (Peat Marwick & Mitchell - Peat, International Consulting) and from 2002 to 2005 in London (Batt & Partners Consulting). Focused on business strategy, change management, HR, MIS and organizational consulting.
Ph.D. (Dr.oec.publ., summa cum laude) and Master (lic.oec.publ.) in economics and business administration with focus on banking management and auditing at the University of Zurich. Doctoral dissertation published by the Swiss Institute of Certified Accountants and Tax Consultants – known today as "EXPERTsuisse".